Caramel Candy Kush is an indica-dominant hybrid of Pre-98 Bubba Kush and Ms. Universe bred by Dynasty Seeds. There are two distinct phenotypes, one that is Bubba-dominant and the other that is led by Ms. Universe genetics. Caramel Candy Kush expresses itself with flavors of sugary caramel, fruity notes of cherry and grape, and a creamy coffee finish that offers an immediate rush of heady effects and provide calming relief from chronic pain. The complex terpene profile and excellent resin production make this a great choice for producing hash and other concentrates.
About Caramel Candy Kush
Caramel Candy Kush, as the name would suggest, is a tasty candy strain of cannabis that is Indica-dominant. Although much of the world believes this strain to be a little mysterious, some digging uncovers the truth about this morsel of cannabis goodness. Dynasty Seeds, a US-based cannabis company, created the strain by crossing a Pre-98 Bubba Kush with Miss Universe #10. These two strains were not chosen by accident. Dynasty Seeds was looking to create a Pre-98 Bubba Kush hybrid strain that didn't render users "non-functional." By crossing the potent and long-lasting medicinal effects of Miss Universe #10 into the fold, these breeders created the perfect hybrid strain for both pain management and functional operation.
Caramel Candy Kush is a rare flower, available almost exclusively in the Pacific Northwest of the United States in addition to British Columbia. However, those who do find this strain on the shelf are in for a powerful treat. Test data for Caramel Candy Kush has shown THC concentrations as high as 20% with little to nonexistent CBD levels. There are two very distinct phenotypes of the Caramel Candy Kush. The first, which accounts for about 70% of all the Caramel Candy Kush on the market today, is quite dense and boxy. These nugs are often very heavy and spongey to the touch, with an aroma of cherry, caramel, and vanilla. This phenotype tends to be more like Bubba in its structure and Miss Universe in its aroma. The second phenotype, which accounts for the rest of the flower in circulation, is largely Kush-dominant in nature with some physical attributes inherited from Miss Universe. This bud tends to be a little drier to the touch, with an aroma of caramel, grapes, cherries, coffee, and cream.
This strain has reportedly been quite popular amongst the medical community in the Pacific Northwest. This strain is snatched up almost as soon as it's stocked because of its ability to treat anxiety, chronic pain, stress, depression, and GI issues. Due to its hybrid nature, consumers should expect to experience a range of effects. Many have reported a strong, soothing body buzz alleviating physical pains while a calm cerebral high soothes the racing mind. Expect to feel quite heavy and often sedated after smoking some of this sweet flower, as couch lock is a common effect of this strain. Many have found that this strain settles GI issues by alleviating nausea and causing the munchies in those who lack appetite.
This strain is also quite popular for those that like to press their own hash and concentrates, as Caramel Candy Kush is quite resin-heavy. This is because Miss Universe #10 passed down some genetics from DessTar, a strain known for its oversized resin glands. These "disco balls" are the large globs of resin present on the end of trichomes.
Hybrid – 50% Sativa /50% Indica
THC: 19%
Details are hard to come by for this indica-dominant specialty hybrid, but Caramel Candy Kush is a descendant of Pre-98 Bubba Kush, an indica, and Ms. Universe, a hybrid. THC levels are unclear, though some tests suggest they can reach at least 19%. Other samples show much lower concentration, less than 12%. CBD levels are even lower, making this a poor choice for patients who need that chemical, such as epileptics. The exact ratio of indica to sativa isn't widely known, but the high is a mix of body and head effects, with strong relaxation and pain relief. It's ideal for treating anxiety and chronic aches and pains, as well as depression and insomnia. Caramel Candy Kush produces heavy resin and complex terpenes, so it's a good choice for making hash or liquid concentrates. This strain from the Pacific Northwest has a unique buttery flavor, and it smells of sweet coffee. Despite its alleged potency, it's rare almost everywhere, though it's most easily found in Washington State and British Columbia. Negative effects likely include dry eyes and dry mouth, though not much is known on this front.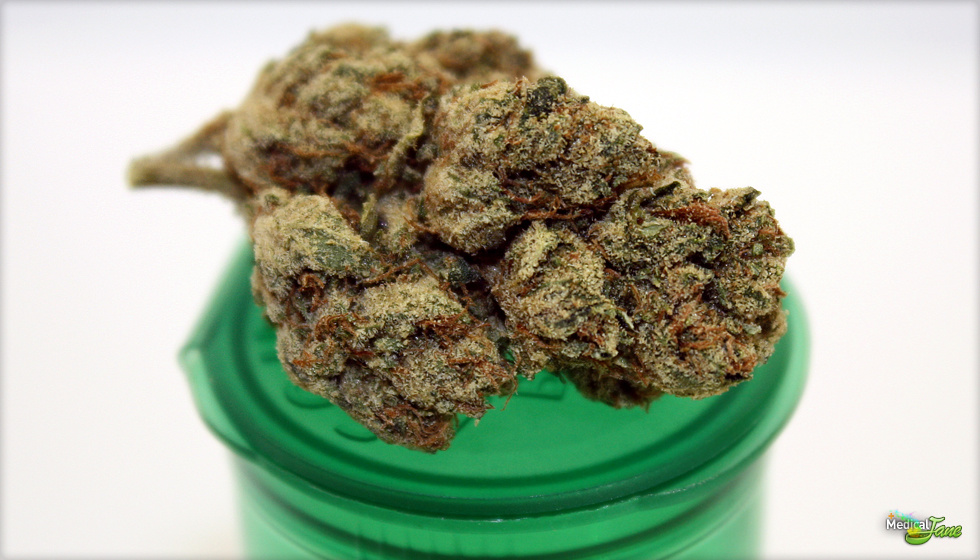 Parental Information
The mother for this cross is the heavy hitting, Indica dominant, pre98 OG Bubba clone.. Although she's great for pain, OG Bubba can sometimes be "non-functional".. This is one of the reasons we've introduced her to our Ms.Universe #10 male…

The Ms.Universe (DessTar x c99/Romulan F2) has an extremely high thc content, but is a very functional and long-lasting medicine… The #10 male carries a DessTar(Starship x KaliMist) Dominancy which brings the disco balls(aka resin glands) to the party, as well as a extra coating of frosting and sweet essence of fruit, caramel and spices…..

The Ms.Universe put bubba on a whole new level with this hybrid!
What You Should Expect
As mentioned, this is a medicine that works great for people looking for a fair balance of THC and CBD – the THC content of this strain is generally higher, around 19-22% on average it seems. The balance is first noticed when you take a look at the buds themselves as they boast the compact density of an indica strain with the resinous crystal coating of a sativa (which makes this a great strain for producing hash and other concentrates).
The colors of the buds is quite a sight as well, with generally a darker forest green shade with orange hairs and purple leaves. The effects are described as instant pain and anxiety relief – thanks to the heavy hitting Bubba Kush clone no doubt. That, mixed with the longer lasting sativa body and mind euphoria, leave you with an all-day (or at least a couple of hours) medication that relieves a multitude of symptoms.
The aroma of this strain is on the fruity and sweet side – with a hint of coffee and spices as well. This is a rather tasteful strain, leaving a sweet taste that lingers. The smoke from this strain is described as slightly harsh – which means for some individuals it may be better vaped than smoked.
Medical Benefits of Caramel Candy Kush
Due to the indica nature of this strain, it is most often used to medicate for pain among a wide variety of diseases and conditions including R.A., fibromyalgia, and more. It is also commonly used to medicate for depression and anxiety disorders due to the instant relaxing effect and the long-lasting nature of the strain. This strain is best used for medicating during the evening since it is such a heavy high that sets in almost instantaneously when smoked.