Lemon Skunk — a hybrid from Amsterdam's DNA Genetics — originates from the legendary Skunk #1 — a ubiquitous strain in the cannabis world since its commercial debut in 1985.
To create this uniquely sweet and tasty Skunk hybrid, the seed bank crossed two different Skunk #1 phenotypes. The male, a prized Skunk frequently used for breeding purposes, came from Netherlands breeder Eddie, while the female was a citrusy Skunk phenotype from Lemon Man in Las Vegas.
The end result, Lemon Skunk, was named in High Times' Top 10 Strains of the year in 2009. It also took 1st Indoor Hydro at Spannabis Cup 2008, 1st Outdoor at Highlife Cup in 2007 and 2nd place at IC420 Breeders Cup in 2008.
The aroma is Skunky and sweet while the flavor is reminiscent of sweet lemons and other citrus fruit. Lemon Skunk delivers a heady, peppy cerebral high that comes with a boost of energy and creativity, a dose of happiness, and a euphoric kick. It's an uplifting yet lazy experience. The sativa genes offer effective treatment for depression, nausea, chronic pain, and everyday stresses. CBD levels are a bit higher than average in this strain, roughly 0.5% in some tests, but not high enough to recommend it as treatment for conditions that respond to CBD, such as epilepsy. Dry mouth and watery eyes are the only widely reported negative effects of Lemon Skunk, though paranoia, anxiety, and dizziness are also possible. Found up and down the West Coast, this strain is also popular in Colorado. It occasionally circulates on the black market, as well.
You can find out about Pestilence Strain Information here!
Lemon Skunk has won handful of awards around the world and is a good choice of strain for breeders of all levels, requiring between 55 to 65 days to flower.
Lab Data
| Cannabinoid | Amount |
| --- | --- |
| THC: | 18.31% |
| Δ9-THC: | 14-22% |
| Terpene | Amount |
| --- | --- |
| Terpinolene: | 0.70% |
| Beta Caryophyllene: | 0.39% |
History
Its parent strains are both phenotypes of Skunk #1. It first blossomed under the care of DNA Genetics. Its mother plant originated in Las Vegas while the father plant stems from Holland.
Grow Medium
Lemon Skunk is a tall and fairly branchy plant whose side shoots can rival the cola in overall size and girth at times. It responds fairly well to training and SCROG but most will yield pretty well without it. Some heavy sativa plants will need to be staked, as flowering stretch can cause them to triple or quadruple in height. It's known for having few leaves and being very easy to manicure as well.
About Lemon Skunk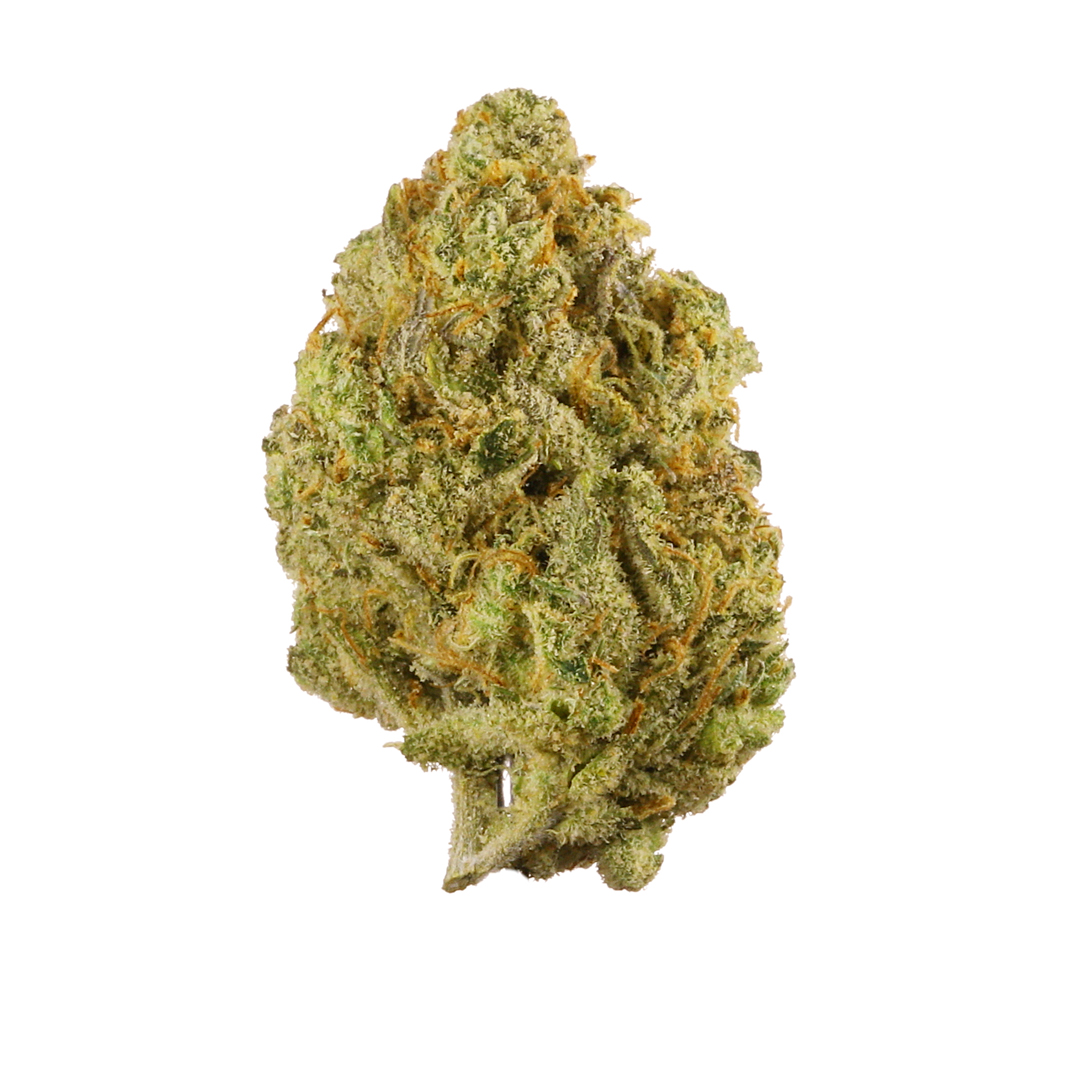 Lemon Skunk is an award-winning Sativa hybrid, known for its lemon flavor and a THC count as high as 22%. It made the High Times list of top 10 strains in 2009.
Its effects begin with a surge of uplifting cerebral stimulation, which often leads to introspection. Many describe this strain as thought-provoking and creativity-inducing, and some find Lemon Skunk to be also exhilarating and energetic. Often, the numbing and calming effects of the body stone cause users to feel slightly sedated.
The Lemon Skunk strain has won numerous awards, and it made the High Times' top 10 strains list in 2009. Users describe Lemon Skunk's effects as mood-enhancing and energizing, without being overwhelming. As time passes, this strain induces a feeling of relaxation, but not sedation or couchlock. For this reason, Lemon Skunk is suitable for daytime use.
Inexperienced users may find it puts them to sleep an hour or two after the initial cerebral stimulation wears off. Negative effects are the common ones: dry mouth and eyes, possible paranoia, anxiety, and dizziness, especially when the strain is used in high doses.
Lemon Skunk performs well when used for daytime pain relief, especially in the case of chronic migraines, and is most often prescribed for this purpose. Those suffering from stress, anxiety, and depression favor this strain for its mood elevating properties. The strain is also used for the relief of nausea and eating disorders.
Lemon Skunk is designed by DNA Genetics, who chose two different strains of skunk with a strong flavor and scent of lemons as its parents. The mother is a skunk that originated from Vegas, while the father came from Holland. The strain grows easily and is suitable to growers with any experience level. It thrives both indoors and out. Needing 55 to 65 days to finish, the strain can reportedly produce up to 600 grams per square meter. Outside, Lemon Skunk is usually ready for harvest in October in the Northern Hemisphere and in April in the Southern.
Aroma
The clue is in the name, and you don't win any prizes for guessing what this pungent strain smells like. Lemon Skunk marijuana has a powerful lemon and skunky scent infused with slightly earthy and sour notes.
Flavor
Lemon Skunk's robust lemon flavor tantalizes the taste buds, as does its sweet and creamy undertones. It also has an eclectic mix of sour citrus notes and skunk.
Appearance

A mature Lemon Skunk plant is a vibrant green with lighter tinges to the leaves and buds. The nugs are relatively dense and prominent, and when dried and cured, are sticky and incredibly fragrant. A thin layer of glistening trichomes and bright orange pistils give this plant a bit of added color.