Cinderella 99, otherwise known as C99, or simply "Cindy," is a sativa-dominant hybrid bred by Mr. Soul of Brothers Grimm. She's best known for her potent cerebral high, sweet fruity flavors, and epic yields. According to Mr. Soul, C99 was created using seeds found in a Sensi branded 2 gram package of Jack Herer purchased at an Amsterdam coffee shop. Cinderella 99 is very popular with indoor growers because of its short, bushy stature, high yields, short flowering time, and high THC content. Cindy's effects are usually described as dreamy, euphoric, and uplifting.
A squat-growing sativa that has almost pure Haze qualities, Cinderella 99 is truly a gem of cannabis engineering.  It produces a long, thick central colas if left up-topped and has a very high calyx-to-leaf ratio, making it extremely desirable to breeders.  A very good producer as well, it's equally suitable for commercial or connoisseur gardens.  It's been used in countless crosses over the years, and though the original seed stock is thought to be largely extinct, many breeders have created very stable F2 seed stock, allowing this incredible plant's genetic line to live on.
Story
'Princess' was a specially-selected Sensi Jack Herer F2 from the late 90's… a male seed from the same batch of Jack Herer was crossed to a special Shiva Skunk female, producing some male seeds suitable for breeding. A selected male was crossed with Princess, the product seeds of which were then crossed back to Princess over three generations. Ideally, Princess was 'cubed' by being bred to her male offspring, producing an extremely stable seed stock that become the legendary Cinderella 99.
Aroma
Varies a bit according to phenotype (there are two main ones — grapefruit and pineapple), but it's generally a sharp and almost putrid citrus/pineapple. The Brothers Grimm's favorite phenotype was known as the "evil pineapple" pheno and has an almost rotten meat quality to the sharp fruity smells.
Flavor
Much like the smell, it seems Haze dominant, with acrid citrus notes as well as some flowery touches. The flavor depends upon phenotype, with the famous "evil pineapple" pheno having a complex rotten fruit flavor with floral hints, and the "grapefruit" phenotype is similar to New York City Diesel in flavor profile, with a sharp and musky citrus flavor.
Qualities
Cinderella 99 is known for having a soaring cerebral effect that can be very rushy for some patients. It's often a "thinker" strain, making the mind race at a million miles per hour and even causing visual and auditory distortions. Recommended most highly for its strong nerve effects, headache relief, appetite stimulation, and energy. Not really recommended for those with anxiety issues or those seeking sleep aid or deep relaxation… this is a strain which can keep you awake at night due to the uptick in mental activity.
Grow Medium
Bred for indoor growing, C-99 works well in soil or hydro, but the best flavors are generally realized through soil.  It's a plant that stays relatively short for its sativa-heavy lineage, producing a lot of branches and a long main cola if left untrained.
About Cinderella 99
Cinderella 99, often referred to as C99, is a Sativa-dominant hybrid that tastes of fruit with dank undertones and has a THC count of nearly 22%. Users should be aware that it can take up to 15 minutes for its full effect to be felt once ingested. People typically feel a very light and dreamy body high with waves of uplifting mood and euphoria, accompanied by increased levels of energy and creativity. The effects can last up to 90 minutes. Side effects include dry mouth and eyes, paranoia, headaches, and dizziness.
This strain is great for daytime use. It works well to help patients cope with stress, anxiety, and depression. It is also helpful for treating mild but chronic ache and pains and migraines. Cinderella 99 eases inflammation, increases appetite, and combats nausea. It is an energy booster for people suffering from fatigue.
Through a long process of back-crossing over three generations, Cinderella 99 was created by Mr. Soul of the Brothers Grimm. The result is a cross between Princess and Cinderella 88, which was bred specifically for indoor setups. The strain is rather short for a Sativa and rarely grows over 100 centimeters. Growing well in hydroponics, Cinderella 99 can reportedly produce up to two pounds per square meter (or 1,000 watts). Recommended for moderately-experienced growers, this strain finishes flowering in about fifty days.
Sativa Dominant Hybrid – 85% Sativa / 15% Indica
THC: 16% – 22%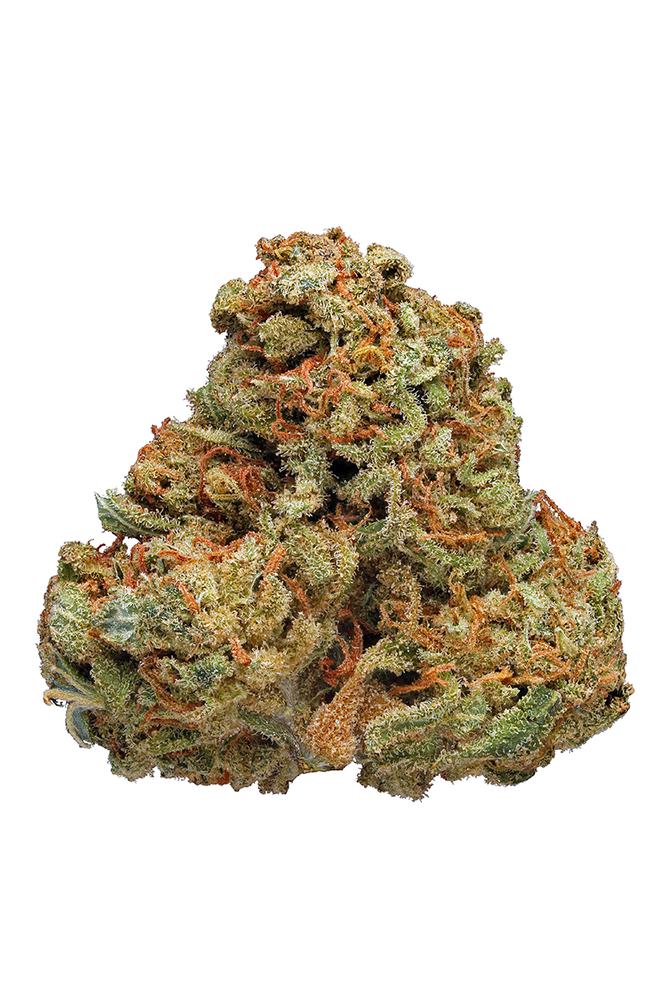 This medical marijuana strain which is often called as C99 was originally developed by 'Brothers Grimm'. This is one among the hybrid strains which was created by crossing Jack Herer with Shiva Skunk. This is a sativa-dominant strain and its indica/sativa ratio are found to be 15:85. The THC level of this strain is found to be around 22%. This was among the 'Top 10 Strains of 2009' list in the High Times. The plant appears to be light-green colored with orange-colored hairs all over. Numerous crystals can be found in all parts of the dense bud. This strain is famous for its mild citrus/tropical smells. When used, this strain will give off a piney flavor with hints of fruity flavor. Cinderella 99 is found to be good for daytime use with its effects lasting for up to 90 minutes. The users of this strain have found that this strain would help coping with the problems of ache, pains, stress, anxiety, depression and even migraines. This marijuana strain is also helpful in easing out inflammation, increasing hunger and combating nausea. This is also found to be an effective energy booster for the patients having fatigue.
Grow information
Both novice and experienced breeders should find the strain easy to grow, with higher yields and resistance to common diseases. This tall-growing plant produces fluffy, long buds in 7-9 weeks, or early October.
Indoors, this strain can yield around 1 pound per square meter. Outdoors, given the right conditions, the yield can be up to twice as high.
Medical Marijuana Benefits of Cinderella 99
Medicinally, Cindy acts eloquently to ease a number of physical and mental/emotional medical conditions, symptoms and ailments, and it has become appreciated by the medical cannabis community for this reason.
Physically, this marijuana helps to combat lack of appetite, nausea, chronic fatigue disorder, mild to moderate arthritis, joint pains and aches, muscle cramping, chronic pain, migraines and inflammation.
Those consuming Cinderella 99 for physical relief should try to seek methods of intake that are more potent than traditional smoking options. Edibles, concentrates, extracts, candies, gummies, chocolates and tinctures, can all provide the extra quantity of THC, and most of these methods will not affect the lungs in any way.
Mentally and emotionally, this is where C99 truly shines. Naturally, the strain already uplifts those who are feeling down or negative, so for medical cannabis patients that suffer from depression, anxiety, stress and ADHD/ADD, this marijuana works wonders.
Cindy is especially potent, so caution should be utilized with higher doses. It may be best to start with a minimal dose and build after 10-15 minutes, once the effects have kicked in and your reaction to the strain is better understood.
Conclusion
If you are an individual searching for non-conventional, herbal relief from chronic pain, depression, anxiety, ADD/ADHD, nausea, chronic fatigue, lack of appetite, migraines, muscle cramps, inflammation, stress, arthritis or joint pain, then Cinderella 99 may be the right marijuana strain for you.
Sativa-dominant hybrids have developed a large following among both recreational and medical users alike, and for good reason. Be sure to look for C99 on your next dispensary visit, and as always, thanks for tuning in to our Cinderella 99 strain review. Stay happy, and stay healthy!