Master OG is an indica-dominant strain from Cabin Fever Seed Breeders. This offspring of Master Kush and Empress Kush produces large, dense buds that tend to bend branches under the weight. This colorful, pine-scented flower is an ideal match for those suffering pain, nausea, and lack of sleep.
This Master OG is perfect for an early evening relaxation, serving to ease both the mind and body while never feeling pushy or overwhelming. Though we would've liked more peak potency, it still had quite a bit of medicinal value, especially through the first 1.5 hours — but even past that, it left a lingering relaxation that aided sleep a great deal. Its appearance and smell were both above-average, though the smell was somewhat tame for a Kush, lacking some of the acrid notes that many of them have (which is a good thing for many people).
About Master
Master is a strain originally named High Rise, which comes from south Amsterdam. This mostly Indica strain gained popularity in coffee shops there as a unique tetraploid strain. Most cannabis strains are diploid. They have two sets of chromosomes, one from each parent in each cell. Tetraploid strains carry four times the number of haploid chromosomes, making eight sets.
The strain has won several awards over the years. It won The Cannabis Cup, known as the Superbowl of pot, twice – once in 1992 and again in 1993. It is also the strain of choice for none other than Snoop Lion (Snoop Dog).
Master produces strong, but not overwhelming, euphoria that can leave users in a blissful haze. More experienced users report a rise in creativity and intellectual curiosity.
Negative effects may include the usual dry eyes and mouth when Master Kush is smoked. Some patients also experience dizziness, paranoia, and anxiety with higher doses or when Master Kush is consumed as an edible.
This strain's main use is for relieving stress and anxiety. The strong, Indica-based effects are ideal for relaxing in the evening. Master Kush is extremely effective in the treatment of insomnia. Its body-numbing high can help manage chronic pain. The strong, stereotypical 'munchies' produced by this strain may also be useful in stimulating appetite for patients suffering from eating disorders such as anorexia and bulimia.
Master Kush is bred by Nirvana and is a cross between a true Hindu Kush and a Skunk. The strain flowers for around 63 to 70 days. Master Kush grows best indoors or in a greenhouse, where it can produce up to 200 grams per plant.
Aroma
This OG had a fresh, sweet, perfumey, spicy, slightly fruity aroma that was easily noticed from several feet away but wasn't ever overbearing. After grinding, some sharpness came out and it increased in pungency further, releasing an aroma that had a rubbery sting that you often find in Diesel strains.
Flavor
Much like the smell, the taste was on the light side of the OG spectrum, bringing more of a spicy and barely sweet taste that didn't carry any of the sharpness. It got rather smoky and nutty-tasting after the initial hits, but was never unpleasant.
Qualities
This was a rather smooth-feeling OG experience, coming on easily and slowly over the first 15 minutes. Other than the eyelids lowering and some redness, there were not many physical head effects to start — however, the body felt warm and relaxed despite the heart beating a little faster than normal initially. An elevated but not euphoric mood made us feel calm and productive when consumed in the daytime, very relaxed and ready for bed when consumed late at night. It lost a lot of its power at 1-1.5 hours, but though the overt effects died down, the mental and physical relaxation continued.
Indica Dominant Hybrid – 90% Indica / 10% Sativa
THC: 20% – 24%, CBD: 1%, CBN: 1%
This potent indica hybrid, with a sativa/indica ratio of 10:90, can reach THC levels of up to 20%, which makes it one of the stronger medical strains around. Master Kush is a crossbreed of an original Hindu Kush strain and a pure skunk strain, though the exact genetics are unclear. These are among the strongest plants in the world. And Master Kush is one of the best-known strains in the world, winner of two Cannabis Cup awards and a personal favorite of Snoop Dogg. It was designed in the Netherlands and remains popular there, while it sells especially well on the West Coast of the United States. It has a pungent but sweet earthy flavor and a light citrus smell that can be hard to detect. The dominant feeling while high is one of total relaxation, along with euphoria and sleepiness, all products of the strain's genetic heritage. This makes it a good treatment for sleeplessness. Other conditions that benefit from Master Kush include anxiety, mental health problems, and migraines. Negative effects are limited, though dry mouth is possible as always.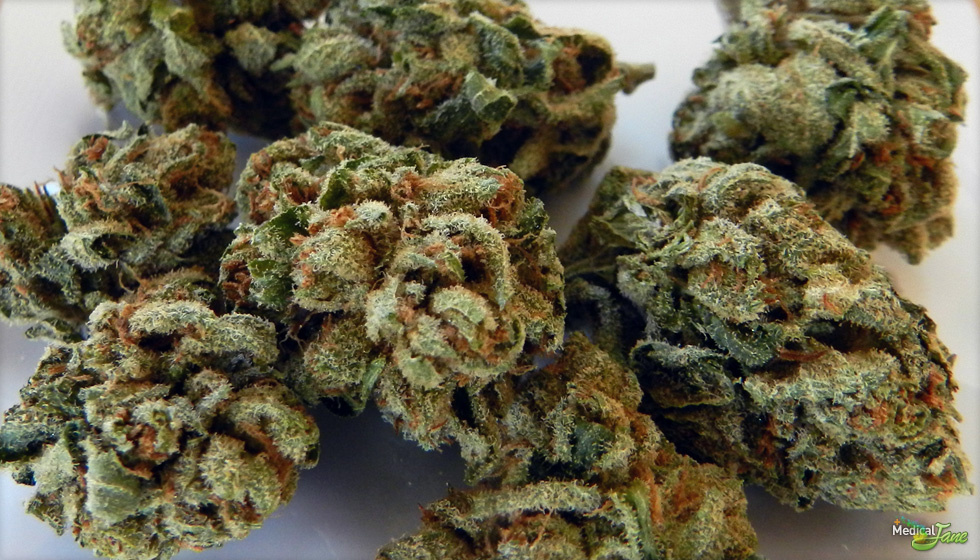 Information about Master OG:
ORIGIN
Master Kush mixed with Empress Kush
EFFECTS
relaxed – 10
sleepy – 9
happy – 8
hungry – 6
uplifted – 5
ADVERSE REACTIONS (NEGATIVE)
dry mouth – 10
dry eyes – 8
dizzy – 7
paranoid – 1
anxious – 1
FRAGRANCE
dank, pine, citrus, sour
FLAVORS
earthy, citrus, pine
MEDICAL
headaches – 10
pain – 7
stress – 7
eye pressure – 5
muscle spasms – 5
FLOWERING TIME INDOORS
8-9 weeks
FLOWERING TIME OUTDOORS
mid October
PLANT HEIGHT
/Medium
THC CONTENT %
13%-18%
CBD %
1.00%
INDICA / SATIVA %
50% / 50%
INDOOR YIELD
12oz/ m2
OUTDOOR YIELD
16oz/ plant
CLIMATE
warm and sunny mediterranean climate
GROWTH LEVEL
easy
RESISTANCE TO DISEASE
resistant to common molds and mildew
* 10 is the highest
* 1 is the lowest
Effects
Master OG is a perfect evening strain and is known for its ability to relax even the most riled up person around. Its effects are soothing and will slow you down, so if you are looking for the right strain to enjoy a night in with, then you need look no further, because it is right in front of you.
This bud is strong as is but isn't overwhelming like many indica hybrids available today. Master OG will make you feel calm without making you fall victim to a couch lock, at least not in normal doses, but it can leave a lingering sense of sleepiness which can eventually help you fall asleep.
Master OG is great at inducing a happy mood, and you will find yourself giggling without any control and things happening around you. You are likely to get the munchies when smoking this strain, and it will leave you feeling uplifted, your mood soaring and infectious to everyone around you.
Fragrance
Master OG has a very potent smell, and you will feel enticed by this strain as soon as you encounter it. Its aroma is specked with a general dank smell, mixed in with hints of fresh pine, as well as some citrus, its sour notes reminding you of citrus fruits.
Flavors
Master OG's taste is equally enticing, and if you are a fan of sour flavors, you will love this flower. On the inhale you will notice a very strong earthy taste, combined with a shock of citrus. On the exhale, you are most likely to enjoy a sticky pine flavor that will linger on your tongue.
Adverse Reaction
Master OG has some side effects that come with its potent personality. You are most likely to experience a bit of a dry mouth sensation that is often coupled with dry and itchy eyes, so you might end up reaching for some eye drops as a remedy.
Other adverse reactions you may experience when smoking this bud include a bit of dizziness, usually due to its potent indica nature. Master OG can in some cases leave you feeling a little paranoid and anxious, although generally this only occurs when you've had more than you can handle.